Our "Autumn in Kyoto" Itinerary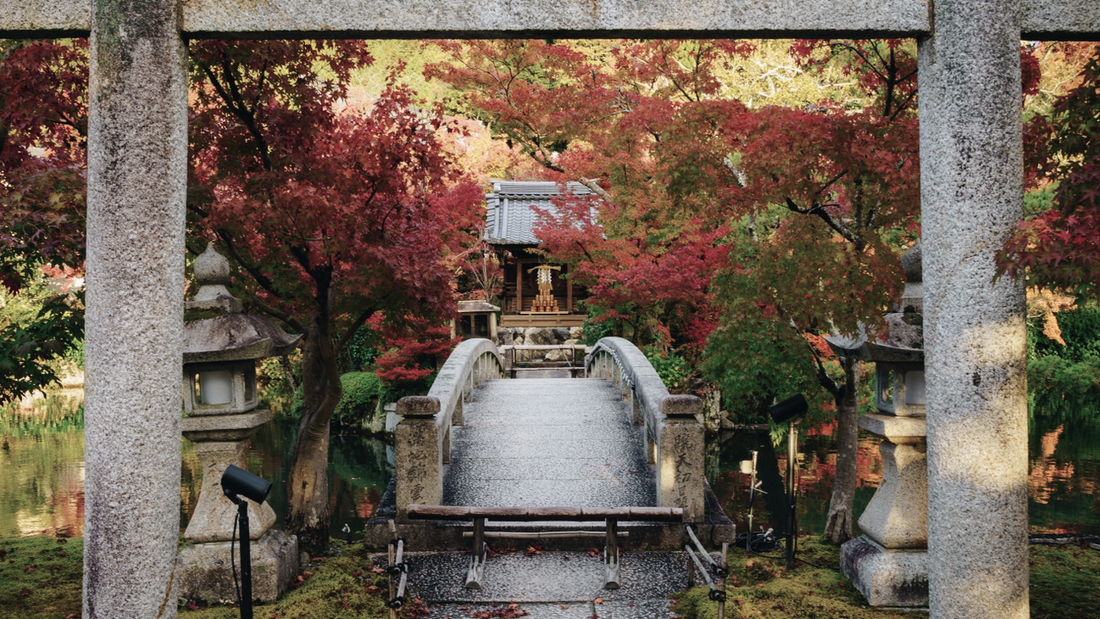 ---
PUBLISHED
---
AUTHORPOJ Experiences
---
The word on the street is that after two and a half years, Japan is finally opening its borders to international travelers. That means we get to welcome you to our neighborhood!
Autumn may very well be the best time to visit Japan. We call Autumn, "the season of cuisine and culture". So if you are a lover of food and the arts, this couldn't be a better time of year. 
So I thought I would take a moment to share with you some of our favorite neighborhood spots in the Higashiyama ward of Kyoto.
Here's how we would choose to spend the day...
EAT
BREAKFAST: KISSA KISHIN
Kyoto's native flavors with a modern kissa twist. Kissa are the retro coffee shops that can be found across Japan. The perfect spot to fuel up for a long day. They also curate special menus for group gatherings to celebrate a special occasion.
LUNCH: YAYOI CAFE
An ideal Kyoto meal focused around ojyako, braised baby sardines blended with sansho peppers. Heritage food culture around preservation techniques like this build an incredibly rich table that's both simple and special. 
DINNER: IL PAPPALARDO
Napoli-style pizza using seasonal Kyoto ingredients, including foraged mushrooms in Autumn. 
DRINKS: CICON ROOFTOP BAR
What can be better than feeling the enjoying the Autumnal landscape with a cool breeze, pit fire, paired with a nice beverage and nibbles? Here you'll find quite the relaxing atmosphere after a long day of activities.
WANDER
KYOTO NATIONAL MUSEUM
The museum was created to protect Japan's endangered cultural properties. It consists of two buildings. One is the original brick building from 1897 and the other is a building designed by Taniguchi Yoshio in 2014.
RENGEOIN (AKA SANJYUSANGENDO)
1001 statues of the Kannon Bodhisattva. The main temple hall is the longest wooden structure in Japan. "Sanjyusangen" notes the 33 intervals between each pillar of the building which is an ode to the 33 forms of Kannon.
KIYOMIZU TEMPLE
With an over 1200 year history, Kiyomizu Temple sits above the city and perhaps one of the best places to take in autumnal foliage. 
TOYOKUNI SHRINE
Built in 1599. Toyokuni Shrine is where Toyotomi Hideyoshi is laid to rest. Located in the area where it is said that the first Shinto altar, as we know it to be know, was constructed.
And of course, you can stop by POJ Studio to shop and learn as well.
I can't think of a better way to spend the day than this!
Photo Credit: Paul Cuoco
---
PUBLISHED
---
AUTHORPOJ Experiences
---
goes well with
Regular price
Dhs. 434.00
Regular price
Sale price
Dhs. 434.00
Unit price
per
Regular price
Dhs. 744.00
Regular price
Sale price
Dhs. 744.00
Unit price
per