Gaku Nakane, Maker of Whimsical Ceramic Pieces
Inspired by the cliffs, stream, and woods surrounding his childhood home, the 27-year-old potter's ceramic pieces are nostalgic, whimsical, and organic. Watch the interview to meet the artisan.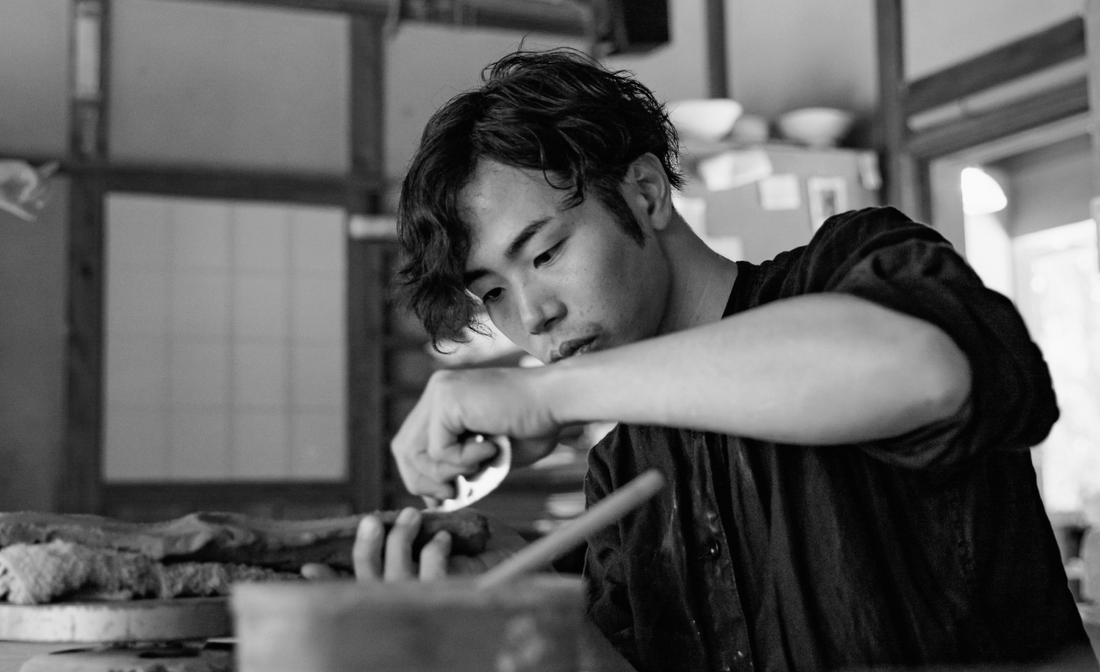 ---
TECHNIQUEPOTTERY
---
GENERATION2ND
---
LOCATIONSHIGA
---
PUBLISHED
---
AUTHORErisa Takeda
---
Gaku Nakane, the 27-year-old potter, was raised by artisan parents in the idyllic countryside of Shiga prefecture. 

A striking cliff and boundless forest are the scenes from his childhood. Playing in his 'backyard' as a child - observing the textures of trees, surfaces of rocks, and other materials that have withstood the test of time - has shaped his own artistic identity - one that is whimsical yet bold. 
Watch the interview below to learn more about the artisan. 
---
TECHNIQUEPOTTERY
---
GENERATION2ND
---
LOCATIONSHIGA
---
PUBLISHED
---
AUTHORErisa Takeda
---